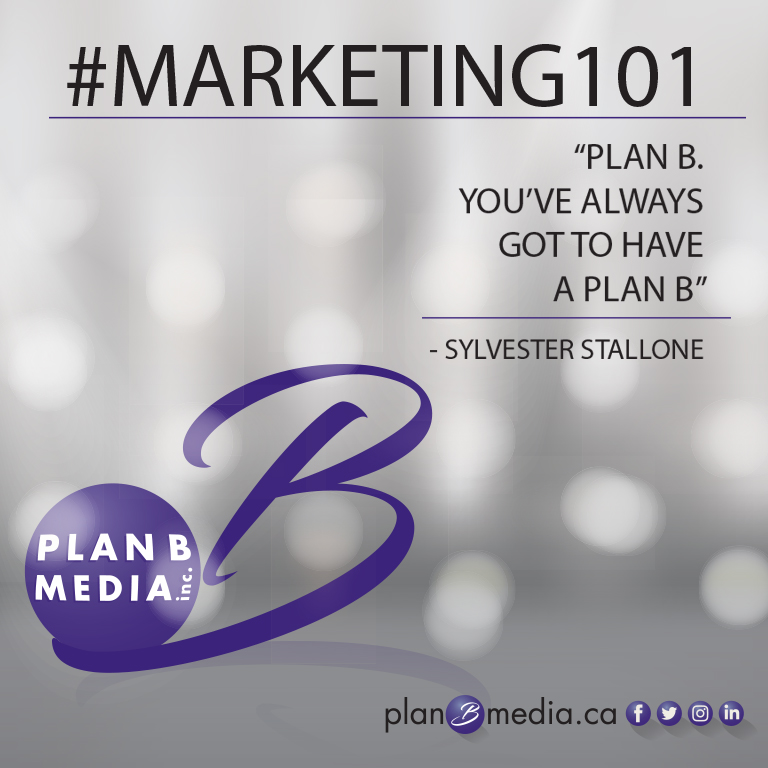 Marketing = Market Share!
Creating a powerful marketing plan is the beginning – this is the strategy, followed by the next component, campaign development and the execution to get your message to potential customers.
We provide a suite of marketing services as part of an integrated marketing strategy or offered a la carte. We'll work with you to develop a marketing plan and the strategies and tactics to execute.
Marketing is oxygen for business, vital for its existence. A marketing strategy is the foundation for creating awareness, generating interest, closing sales and continuing customer engagement.
Plan B Tip
What your marketing strategy should identify:
Who is your target customer?
What's your business category | industry?
What's your unique benefit – point of differentiation?
Who's your competition?